Back in August, a Tweet with a video clip attachment went viral, popping up all over my feed and bringing wholesome joy to many a timeline.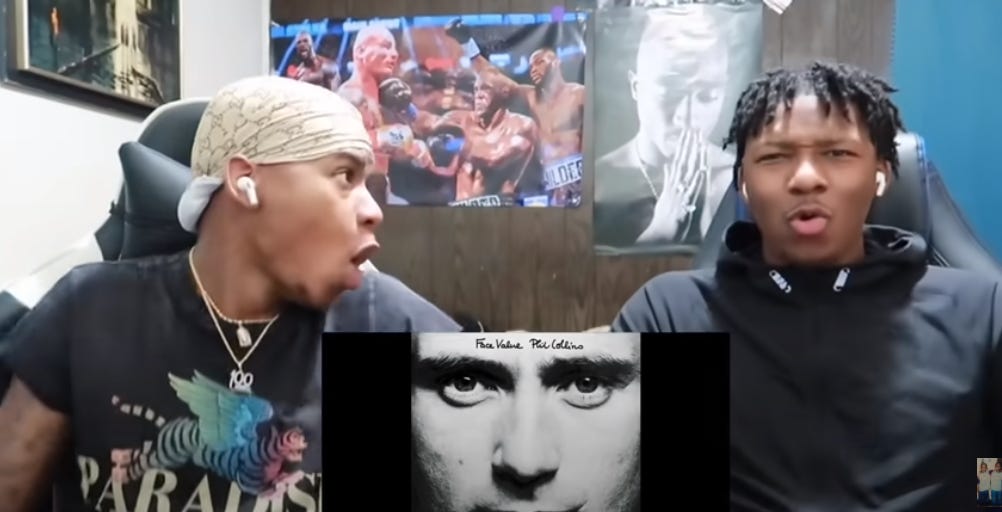 Accompanied with the short caption "Two teenagers get schooled by Phil Collins," this clip from a longer YouTube video features American twins Tim and Fred Williams reacting to a first-time listen of the 1981 Phil Collins classic "In the Air Tonight."
What makes "first reaction" videos like this one from the Williams twins so magical is the same engine that fuels dramatic irony in fiction: the audience has access to more information than the characters within the scene, thereby deepening our enjoyment in ways the characters themselves cannot grasp.
As we watch this video, our delight is driven largely by anticipation. Those of us who came of age on Phil Collins especially—we just couldn't wait for the beat to drop. The fact that the boys have no clue it's coming merely heightens our expectations. They're about to be on the receiving end of an unexpected pleasure they can't see coming—but we can see it, and we can feel it ("coming in the air tonight," if you will).
The Williams twins have no clue what's coming—but we do. And we can't wait for them to figure it out.
We've always known that art can speak across generations and cultures, of course, connecting us in ways we're unlikely to forge on our own. I'm reminded of a young woman whose mother asked her to attend a BTS concert with her, nervous to be the "old woman in the crowd," only to arrive and discover everyone from Korean grandpas, middle-aged white men, and a complete "mixed bag of people" milling around with the twentysomethings in the crowd.
"Come," art says to us. "Join us. We all belong here."
In this way, cultural artifacts create a shared language by which we can connect with one another. But that's not all they can accomplish. They can also speak to our faith—of the Creator in whose image we are made and who undergirds all.
Here's what I mean.
Around the tenth time I hit replay on the Williams' twins video, I found myself watching those two young men, thinking, is this how God feels as he looks down on us?
There we are, bopping along, no clue what's about to come our way. From his perspective outside of time, however, God knows what's coming. He watches us, perhaps smiling a little.
"Just you wait," he delights within himself. "You have no idea what's about to drop."
The basic needs of the human heart are reflected in our cultural touchstones—the stories we create and consume, the songs we sing, and—yes—even the Tweets that go viral. They remind us of how closely we're connected with one another; and for those of us who speak the language of faith, they can also connect us back to the ultimate Creator.
---
If you enjoyed this essay, you will most likely also enjoy my newest release, The Cross in the Culture: Connecting Our Stories to the Greatest Story Ever Told.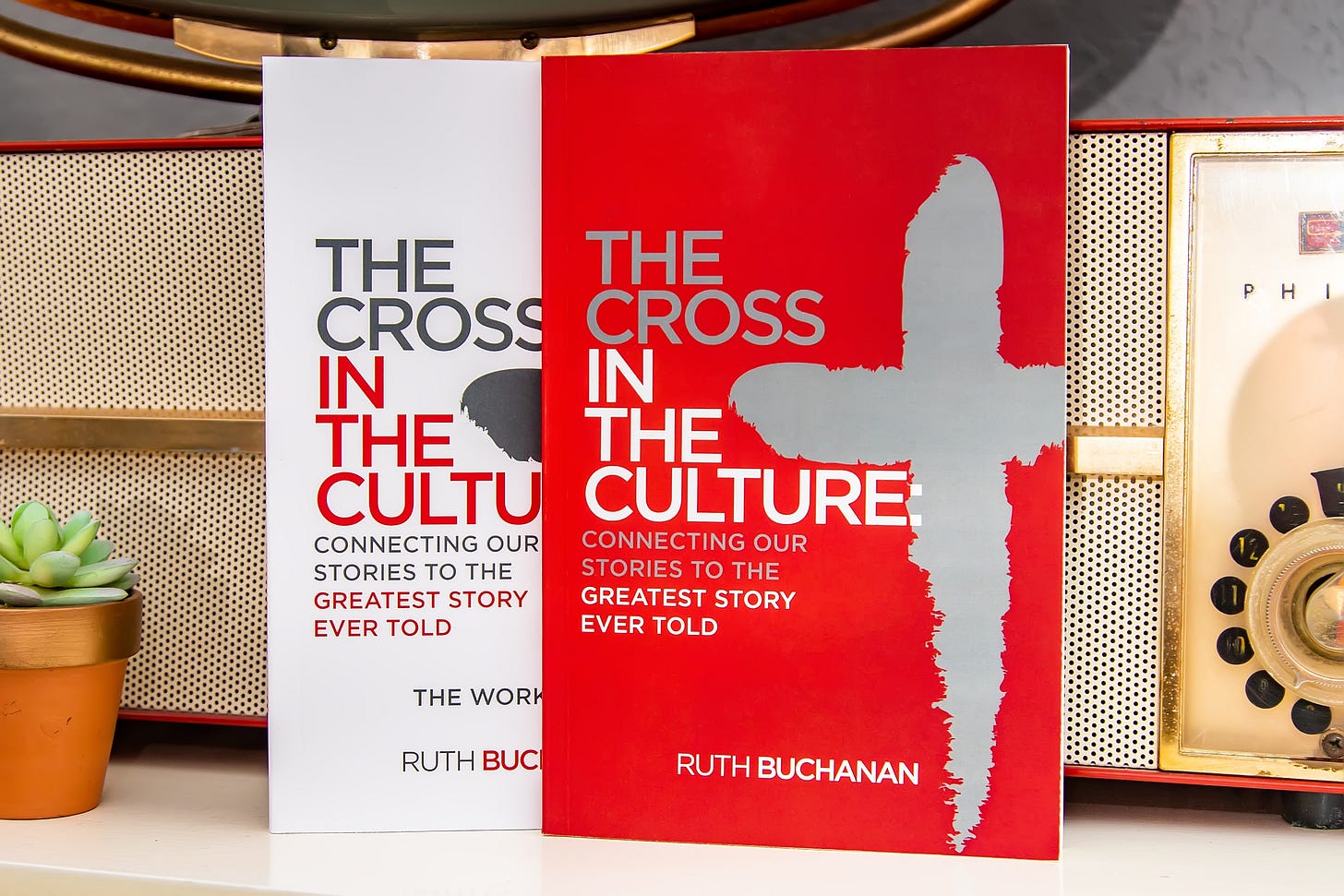 Both the book and the workbook have been designed for those who love stories and storytelling and desire to connect more deeply with their Creator.
They're currently available both in the Build a Better Us store and through your favorite online retailers!
---
More good news on the storytelling front!
If you've been looking for a chance to get caught up with some of my fiction, there's never been a better time. The audiobook versions of the Rachel Cooper Trilogy are now available on the Pelican Book Group Soundwise app, and they're currently discounted for a limited time!
Just use these promo codes at checkout:
Code: RC30410

for a 55% discount on a 30-day rental (that brings a 30-day rental down to $5.40, which is less than a 10-day rental)

Code: RC30in2020

for a 30% discount on a purchase of the bundle, which drops the price to $34.99 for all three audiobooks.
Also, the Kindle versions of my two holiday novelettes, Unseasonable and Murder on Birchardville Hill, are on temporary sale for $.99 on Amazon.
Be sure to snap them up!
---
Have comments or responses to the main essay or anything else in this post? Want to reach out to ask a question or let me know what's been going on with you?
If you're a subscriber, you can always reach me by hitting "reply" on the e-mail version of this post. I'll see your response and connect with you as I can.